What's life without a little mystery?

I would be lying to you if I claimed we knew exactly what happens when an Alexander teacher does 'hands on' work with a student. This aspect of teaching is perhaps the most unique facet of Alexander work and the most pleasurable. In my experience, trying to describe, or listening to my students try to describe, what it is like to have hands on work done usually results in a squint from the listener and a response along these lines:

'So its like massage?'

or

'So its like Reiki?'

It is human nature to try to try to categorize experiences by what we already know--even when the experience is completely foreign. This usually results in simile that prompts a response such as'well, I can't really describe it, you'll just have to try it' from the person trying to communicate their experience. Which sounds snobby. Many teachers will refuse to even attempt to describe the 'hands-on process' to a student under the rationalization that it could lead to misleading ideas about the Technique or out of reverence for the 'mystery' of the process.

I, however, think that in order for someone to try something new, they deserve to know a bit about what that new thing is before they do it. Otherwise, why would they? So, here is my stab at explaining how Alexander Hands work, or at least one perspective on it.

I believe that Alexander Hands primarily have a relationship to a field of Neuroscience called body mapping. Most of my understanding on this comes from the excellent book 'The Body has a Mind of its Own' by Sandra & Matthew Blakeslee. The basic concept is this: every touch cell in your body has a corresponding cell in your brain, arranged vaguely in a miniature map of your body. When you are touched by something, the corresponding cells light up on the map in your brain.. Not every part of your body has the same number of touch cells--the hands and the mouth, for instance, are loaded with them, while your back and torso is a no mans land with relatively few cells. The body map in your brain reflects this.

When an Alexander teacher puts 'hands on', they are lighting up part of the body map in your brain, most often parts that do not often receive much attention. This awareness gives the student a wealth of new information--of the relative position of the part in question, the level of tension in it, and its relationship to the whole body map. So the first thing the hands give a student is self-awareness.

The second thing the hand gives is a slight coaxing for the area touched to release--really a pause in the constant stream of tension in the muscles under the skin. This can be compared to the refusal to respond habitually so paramount in the Alexander process known as 'Inhibition'. This is communicated through the openness of the hand and its quality of release, which we are able to sense.

The third thing the hand communicates is a sense of what in A.T. is called Direction. For the purposes of this blog, I am going to define Direction as a 'thought nudge' which helps to coax the muscles in question into better, more natural and functional Use. This is maybe the most fascinating aspect of the body mapping connection. Besides mapping our sense of our own body, the brain also extends our sense of touch to map anything we touch. This is why when you ride in a car and go over the bump, you can feel the wheels hit the bump even though all you are touching is your seat or the floor under your feet. Or why when you hit a baseball you feel the ball hit the end of the bat when all you are touching is the handle. So when a teacher touches the student, they are 'sharing' their body map with the student. The student is then able to compare their sense of how the teacher is using their body with their own heightened awareness of part being touched, and can use this information to subtly encourage their own use to mirror their teachers. This is perhaps one of the reasons why a teacher's Use of themself makes a difference in the quality of their teaching

The result of this process-- heightened awareness, encouragement to pause ones habitual use of ones muscles, and learning how to Direct from the teacher's Use--is that the student makes subtle decisions about how to employ their muscles and let go of tension(or increase connection--every person is completely unique in what they need and how it connects to their whole system). So rather than the teacher 'doing' something to the student, the teacher facilitates the student to help themself. What it usually feels like is very simply becoming more present--and a sense of shift as your system incorporates the new use of the part into the body as a whole, possibly accompanied by a sense of release. These decisions then become more and more conscious and habitual, allowing you to have a more energized body map and make better decisions about how to use yourself even without your teacher.

Okay. Clear as mud?

Why don't you give it a try!

​



Powered by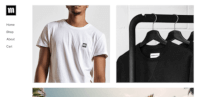 Create your own unique website with customizable templates.