On November 17th, Freedom in Motion is taking a big leap. We will no longer be just Freedom In Motion Chicago--we will also be launching Freedom In Motion Online, our new distance learning program.

Do you live somewhere that isn't Chicago? Do you not like to go outside once we hit February? Do you not have time to travel to and from lessons? Do you want to be able to record your lessons for future reference? Understandable. You will now be able to benefit from the same Alexandery goodness as folks who come in for in person lessons. Pretty neat huh?

A couple of perks these sessions have compared to normal lessons--

PERKS:

Learn anywhere from the comfort of your own home. All you need is a computer with a webcam and build-in microphone. Using the web hosting platform Zoom, we can audio conference for free from anywhere around the world.
With Zoom, you can record your lessons to review anytime!
Access to an online suite of resources to help you maximize benefit from these lessons using Google Drive
Affordable: A basic package of a one hour first lesson and four 30-minute follow ups will cost you around $250!
Self-Motivated Learning--Alexander Technique bodywork is a wonderful tool for directing your release (and it just feels good!), but it it not necessary to learn this work effectively. Our online lesson's coaching structure will allow you to have ownership of the strategies we learn without feeling like you need bodywork to put them into practice.

​More info will be available the week before the launch! If you have questions, comments, or quemments about this, please feel free to email me at

Freedominmotionat@gmail.com

.
Powered by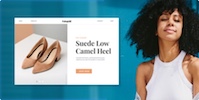 Create your own unique website with customizable templates.